Hey, we're Dustin + JJ.
JJ (left) and Dustin (right)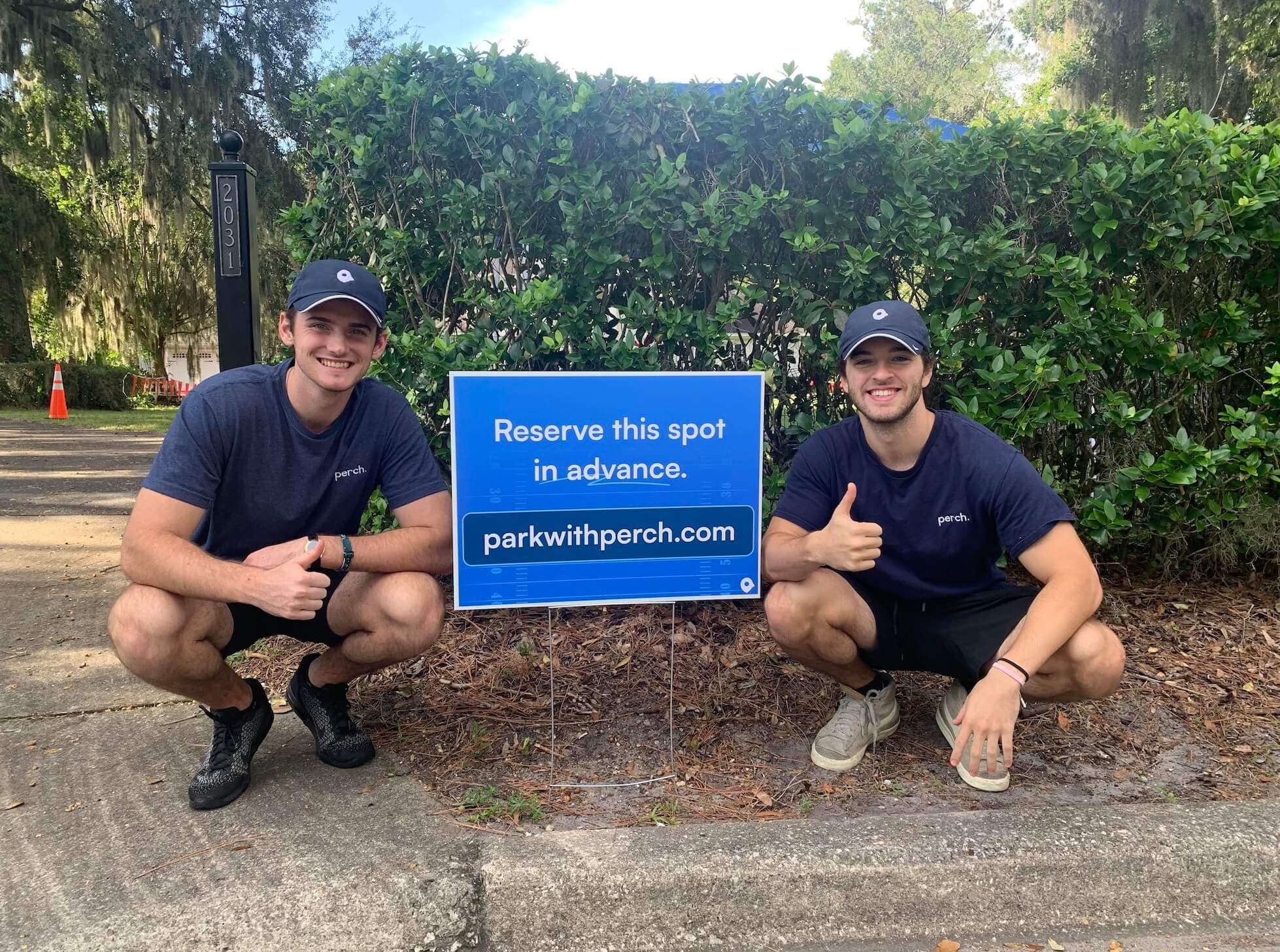 We're both students at the University of Florida.
(Well actually, Dustin just graduated)

We love college football.
(We know you do too)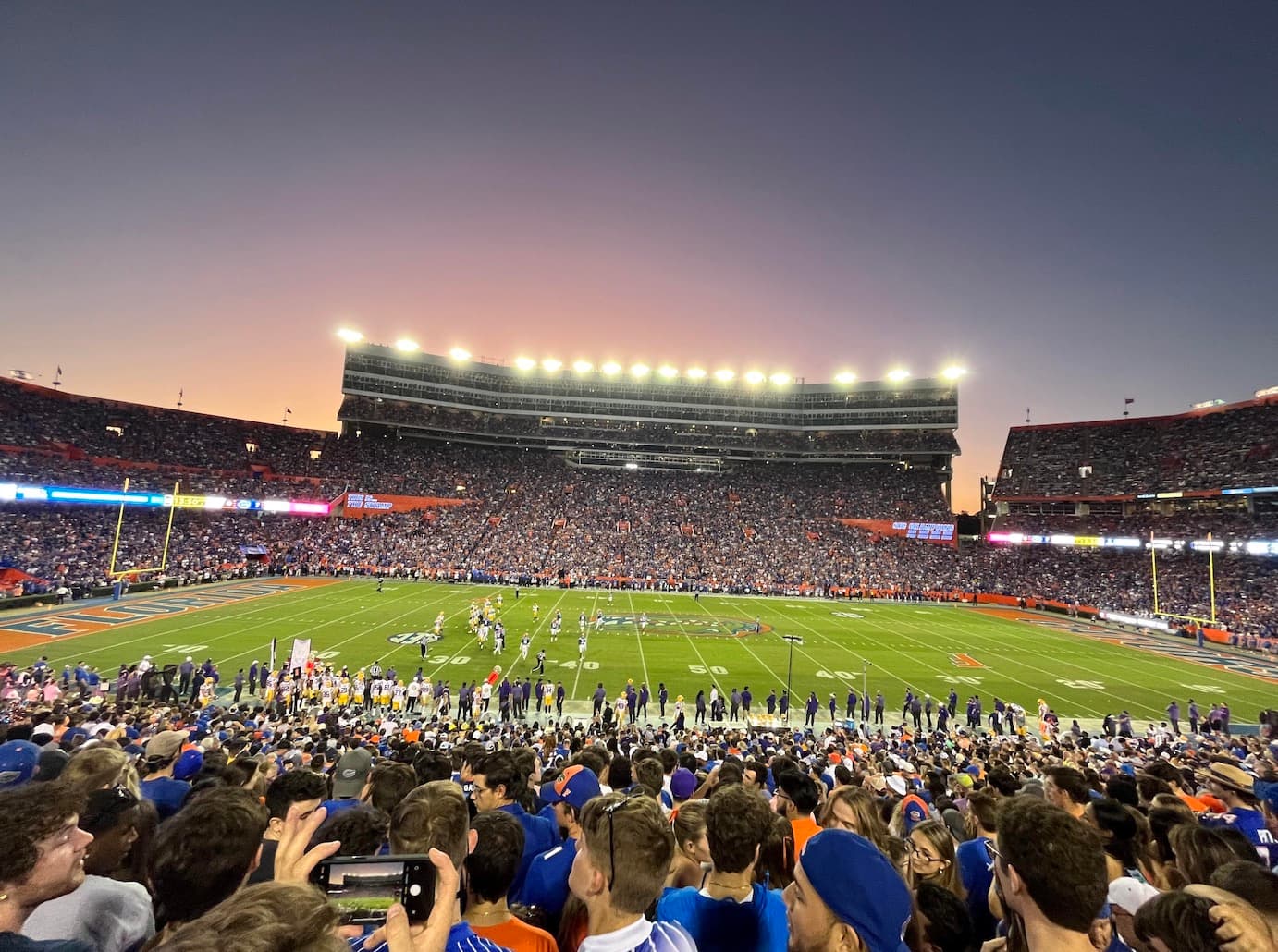 But parking is a pain in the ass.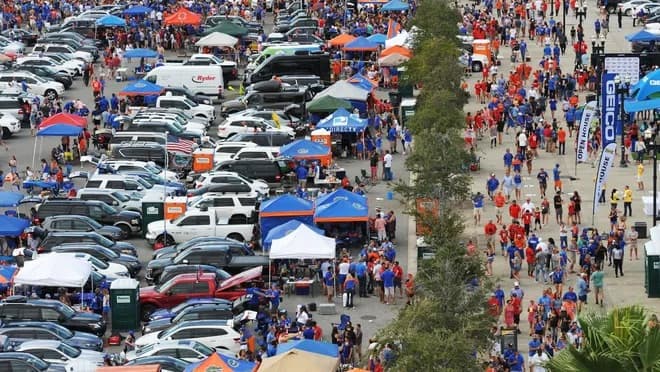 So we built
Perch.
Never worry about parking again.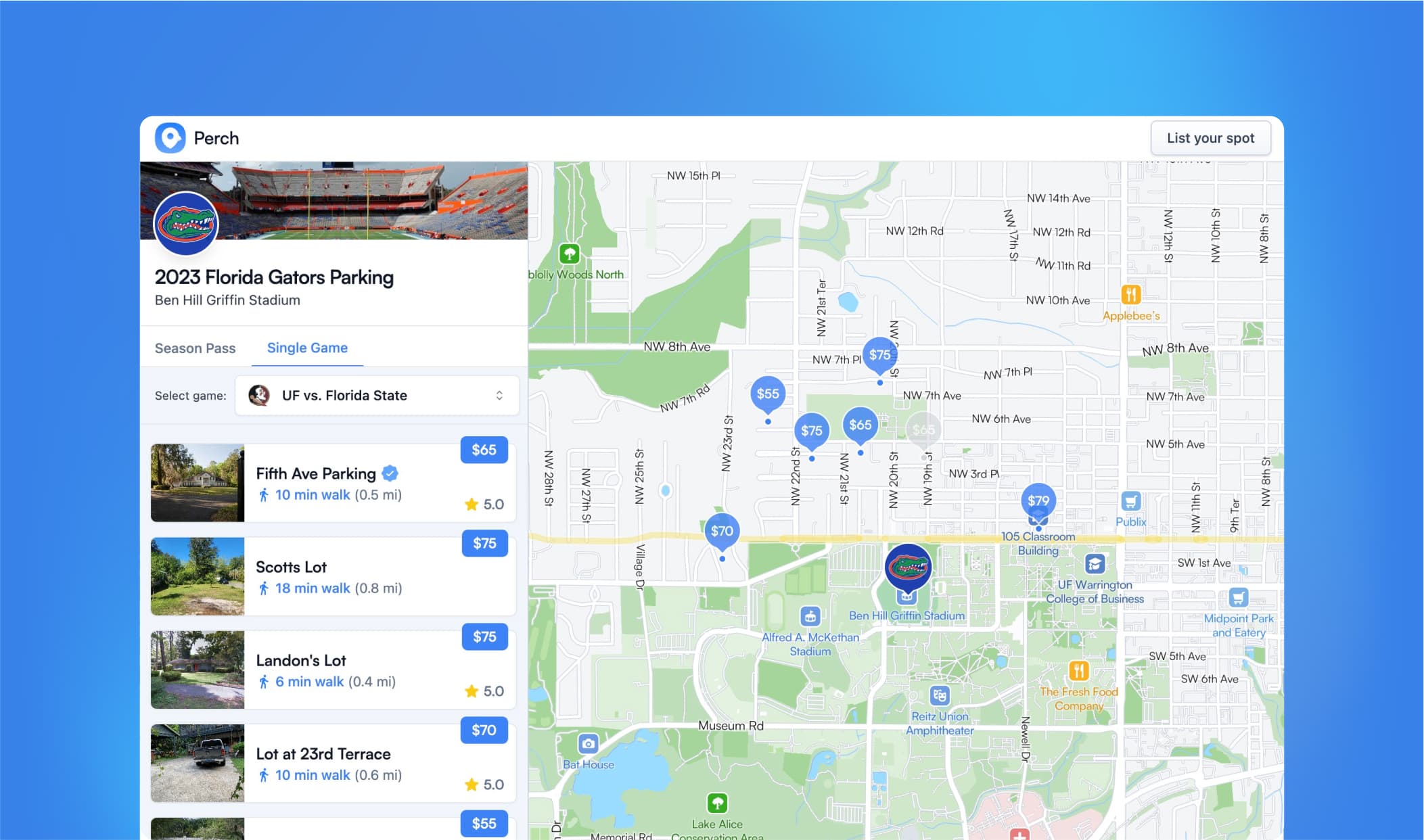 No more traffic.
No more stress.
No more
cardboard signs.
Who invited the guy in the front?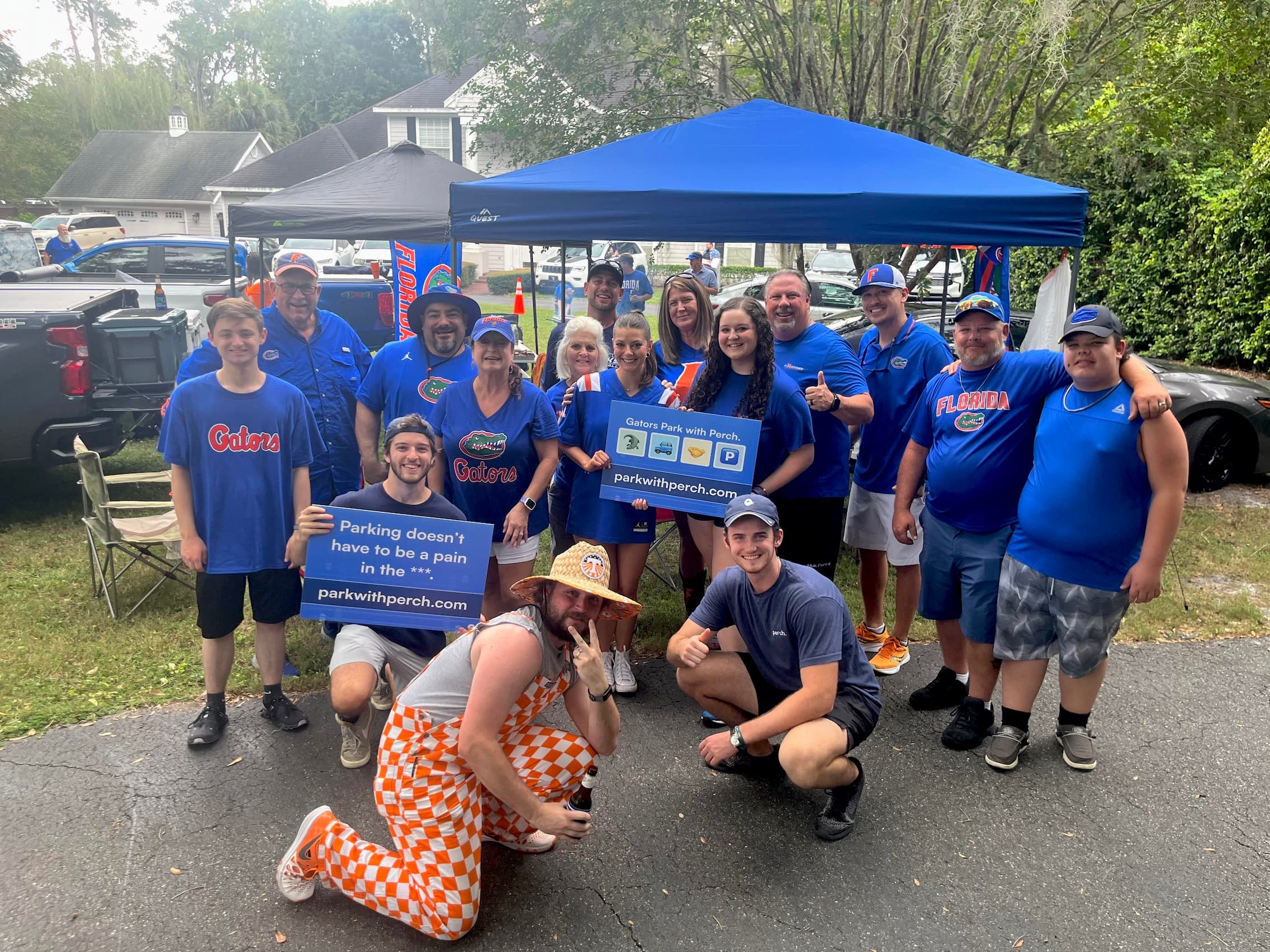 Problem. Solved.