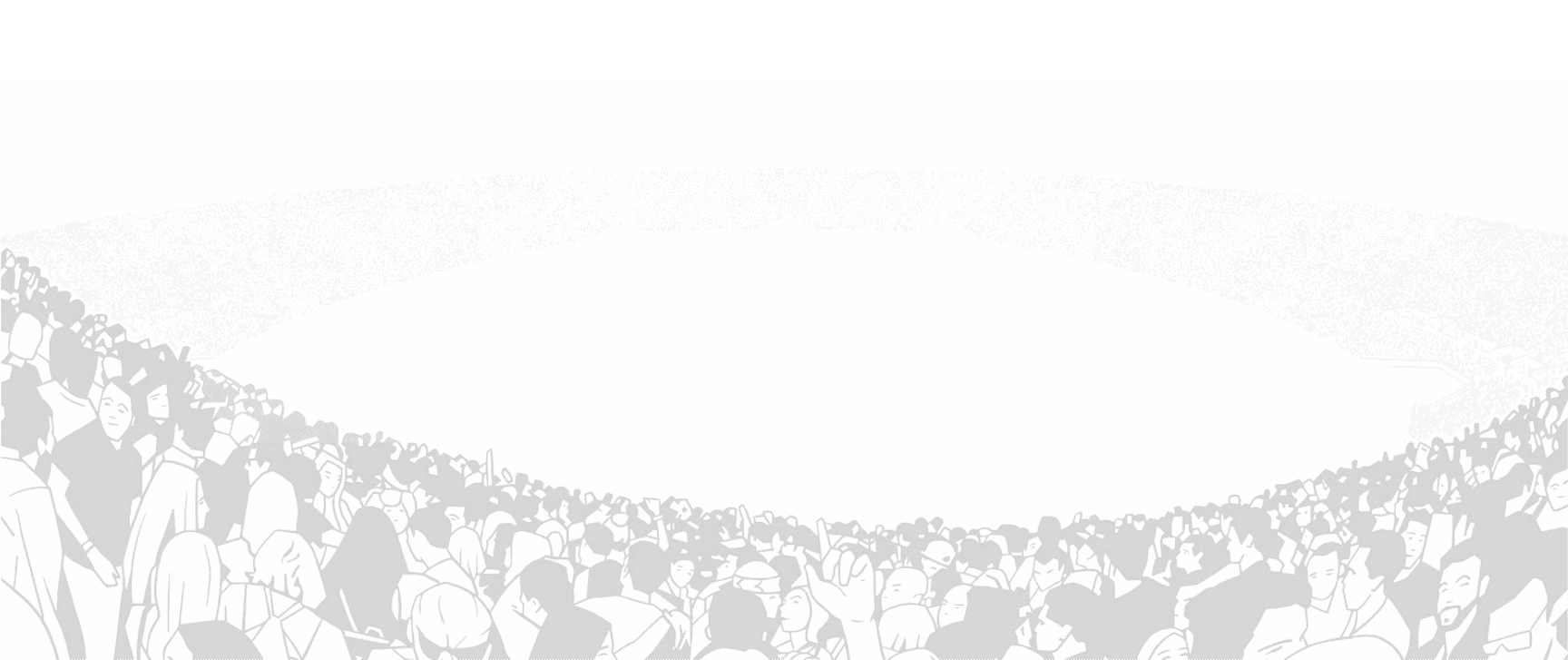 Never worry about football parking again.
Hi! We're Dustin and JJ, students at the University of Florida. Having attended Gator gamedays for 4 years, We've seen friends, family, and fans struggle with parking on gamedays.
So, we built Perch! A parking solution for fans who want to avoid the parking hassle to tailgate and enjoy the game.
Without Perch
It's expensive

Traffic is time-consuming

Long walks to the stadium

Dangerous or unfamiliar areas

You may get a ticket/towed

You may get damaged/blocked in
With Perch
Guaranteed spot every game

Close to the stadium

Clean lots with amenities

On-site parking attendants

One time payment

Tailgate space
We launched in August 2020 and provided per-game parking for fans, but for the first time we are partnering with local businesses to provide season-long guaranteed parking spots for Gator fans.
Your parking 

playbook

 for gameday
Reserving a spot on Perch is done in just three steps:
Pick your spot
Choose from a variety of parking options near the stadium.
Perch lots are secure and host amenities like bathrooms and tailgating space.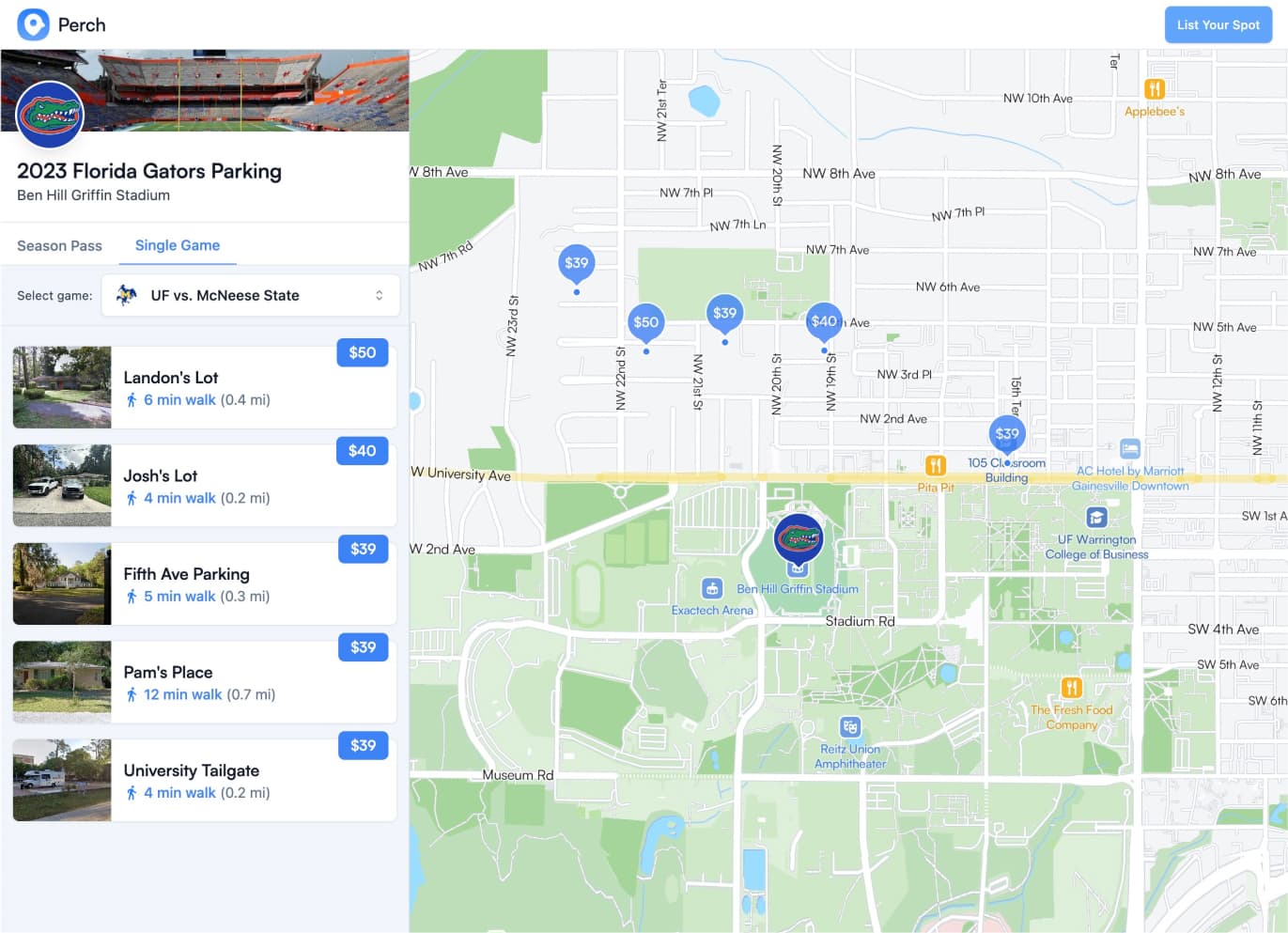 Reserve your spot
Pay and secure your guaranteed parking spot
Pay for and reserve your spot for a single game, or the whole season.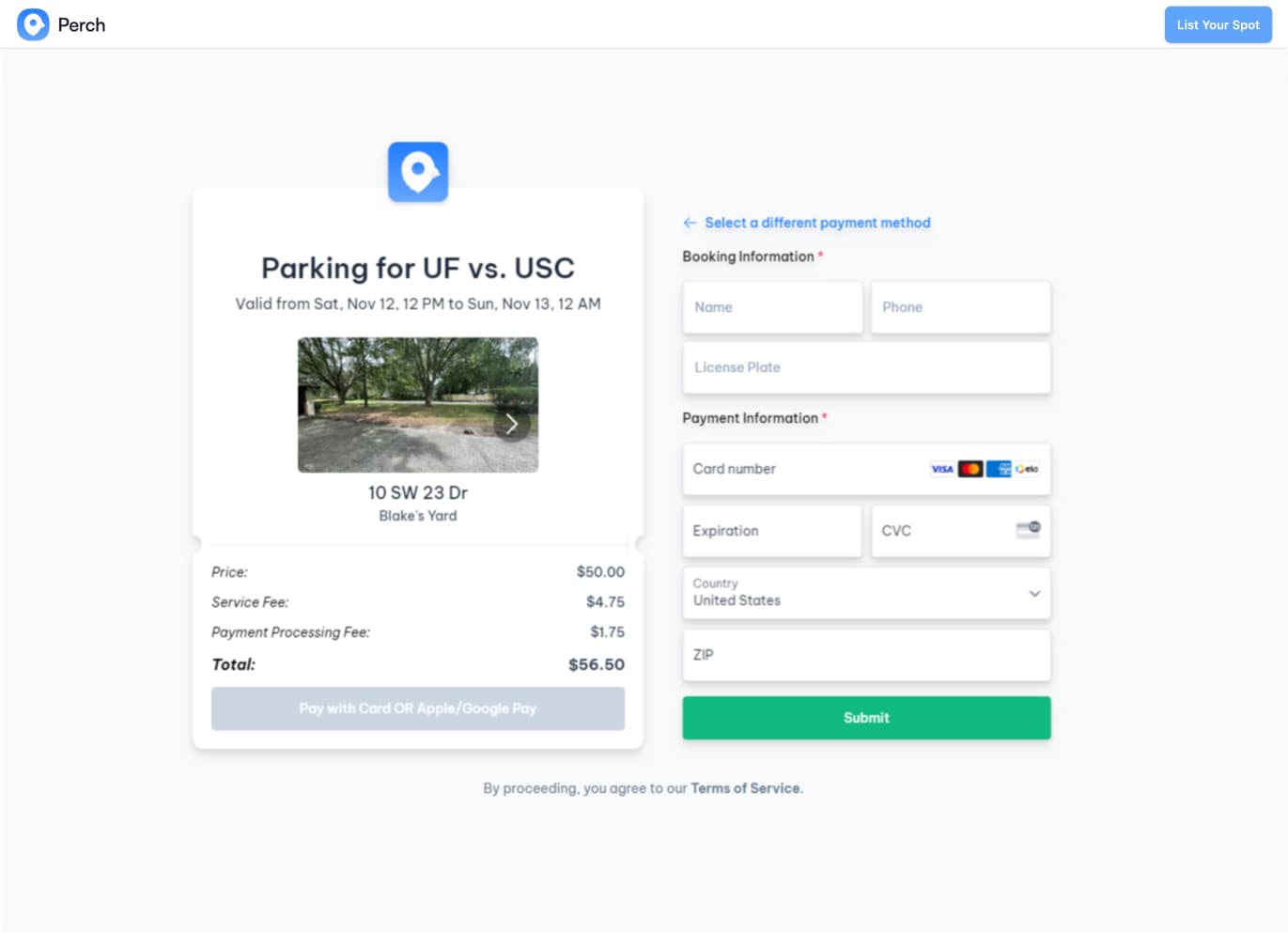 Enjoy the game
Arrive at your spot, park, and enjoy the game!
Your spot is guaranteed, so you can arrive at your leisure and enjoy the game.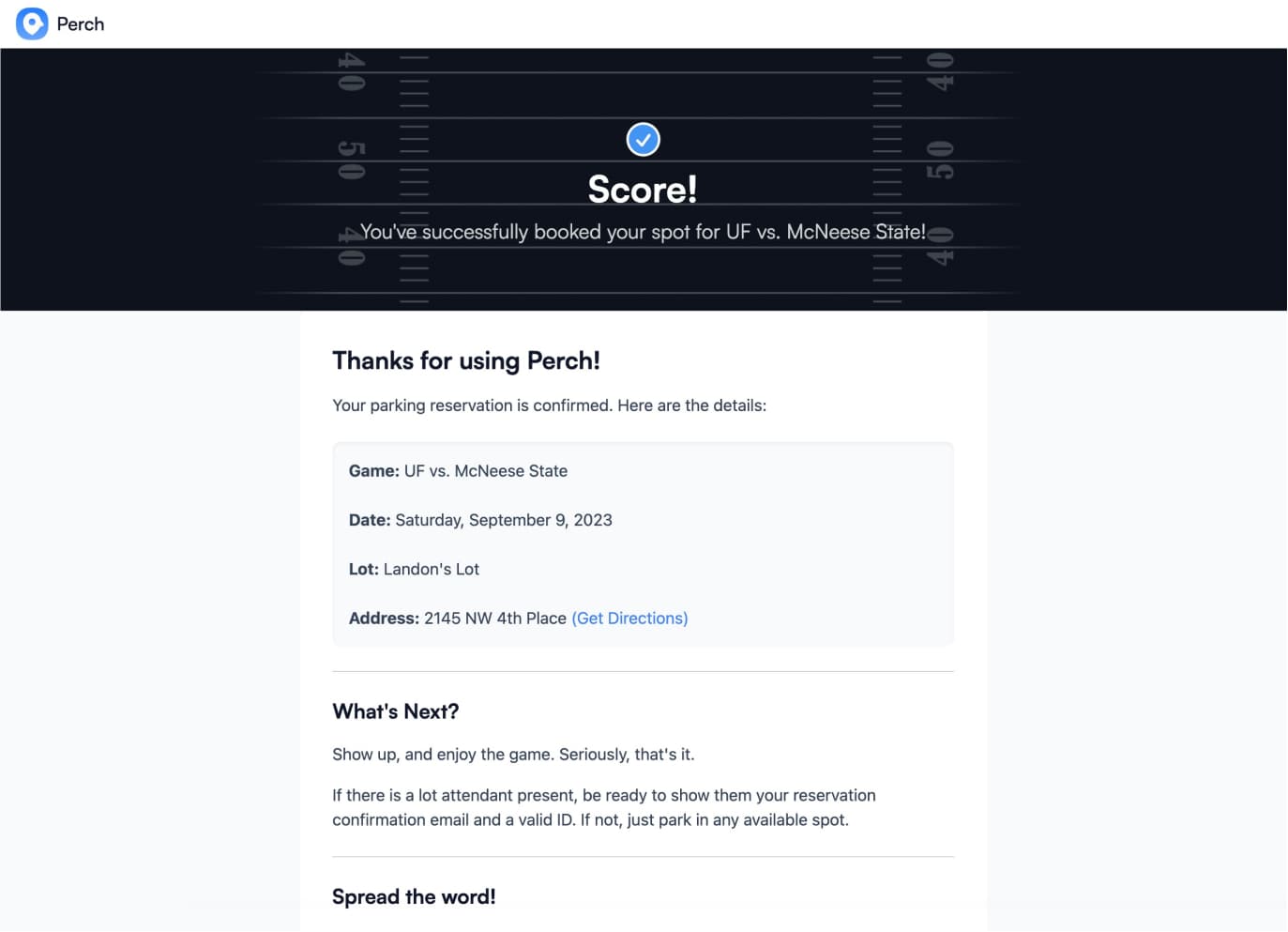 Access your parking
pass anywhere
Add your parking pass to your Apple Wallet to access it offline.

Loved by college football fans.
We ease the parking process for process for hundreds of fans, even those who have been parking for 50+ years. How late can I arrive to the game?

You can arrive any time after the lot allows you to.

Is upfront payment required?

Yes, you will not be allowed into a lot if you haven't already purchased your parking pass.

Can I leave my car overnight?

Unless your reserved lot permits overnight parking, you must arrive and leave within the hours indicated by the lots, found on each individual lot page.

How much is season parking?

Prices for season parking varies based on distance and amenities for a selected lot. You can browse availability and prices above.

What if I want to back out of season parking?

Unfortunately, refunds are not available after reserving season parking.

Can I park my RV?

Certain lots have available RV parking, but not all. Be sure before reserving you select the correct lot.